?
Poster series at Fridhemsplan subway station
Stockholm 2016/17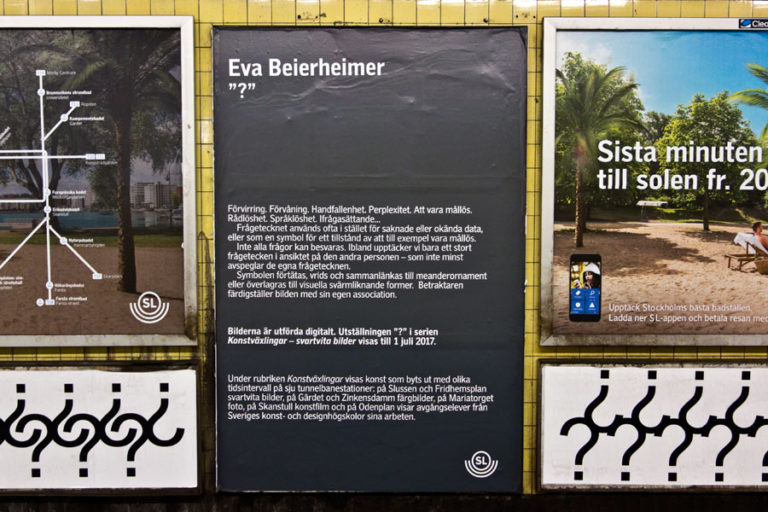 The question mark is the starting point for a public poster intervention in a subway station, in between regular commercials.
Perplexity. Bewilderment. Confusion. Surprise. Speechlessness. To Question…
The question mark is often used in place of missing or unknown data.
The question mark can be a symbol for a condition, for example, to be speechless.
Not all questions can be answered.
Sometimes we discover just a big question mark on the face of another person – not least reflecting ones own question marks.
By superposition of question marks visual patterns appear.
The symbols are condensed, twisted, or linked.
A concatenation of question marks reminiscent of repeated geometric Meander ornaments where the individual signs can no longer be identified. Overlaying of question marks reminds of swarm like shapes.
Although the images are mainly abstract, some references have been placed. New images may arise from the viewer's association.
The poster intervention consists of 14 different images with varying size from 2,5x3m to 10,5x3m.
It will be on display from July 1 2016 – June 30, 2017.