Der Bau#2
Go C Art Gallery, 2015
Wall installation by Eva Beierheimer and Kristina Stark (BESK)
10x3m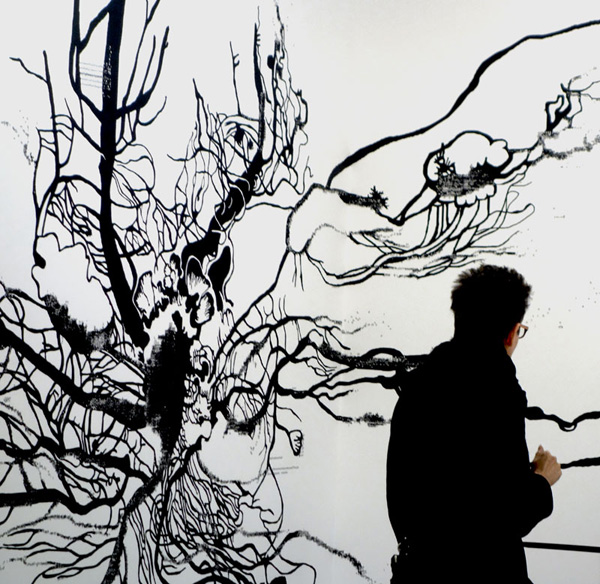 Der Bau is an ongoing project by Eva Beierheimer and Kristina Stark.
"Der Bau" (engl: The Burrow), is an unfinished short story by Franz Kafka. It describes the never ending struggle of an entity to build the perfect burrow. During the building time the mention of what is "perfect" is shifting, which results in the burrow being continuously altered.
In Kafka's short story the builder of the burrow in never satisfied with the result and just keeps on building. The notion of what can be defined as "Perfect" as well as defining the moment when something is finished can both be referred to ones artistic practice.
From this starting point we want to create an installation and to try to bring both our artistic positions together, our differences and similarities. Eva uses geometric, abstract shapes as well as text. In contrast to that Kristina works with organic structures that resembles nature and evanescence.