8 artists selected to create a public work for Vallastaden in Linköping.
Vallastaden is set to become a vibrant place full of life and activity. The entire district is based on the concepts of variety, diversity and social sustainability. These concepts will characterise every aspect of Vallastaden, from how the area is planned to how the plots are sold and what types of buildings are built here.
www.vallastaden2017.se/konst
Selected artists:
Fredrik Norén, Johanna Sims, Stefan Klaverdal, Hasti Radpour, Michael Johansson, Eva Beierheimer, My Lindh.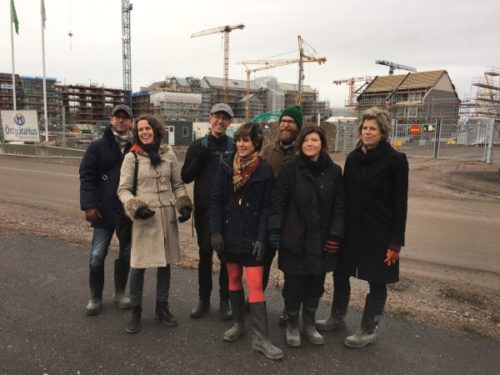 "We received around 250 applications so the jury had a real nut to bite. It is fantastic that the interest has been so great," says Åsa-Viktoria Wihlborg, project manager for the arts in Vallastaden. "A challenge has been to find artists who can take on the site and stand out in the crowd, while we wish to achieve a dynamics of different artistic techniques."